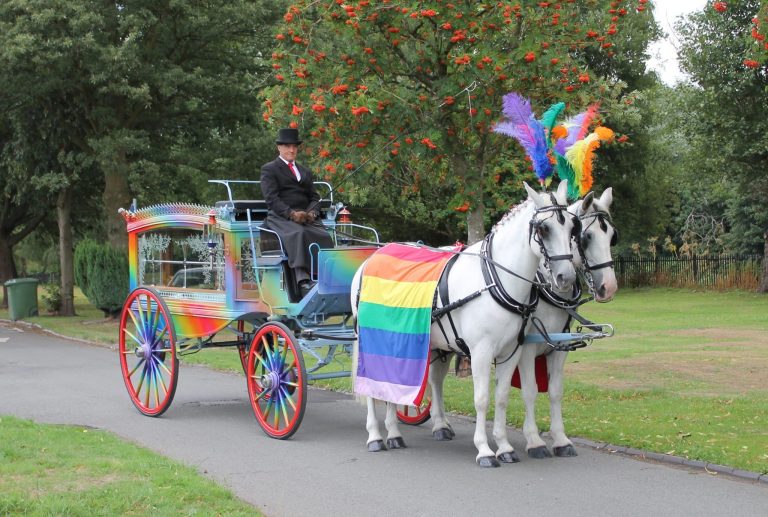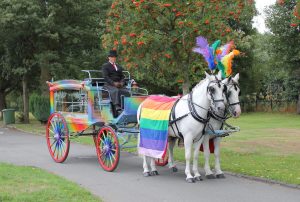 Bay Tree funeral Directors  serving the local LGBT community of Leicester and the whole of Leicestershire.
LGBT funerals
As independent LGBT friendly funeral directors we work with our clients to help them make their loved one's funeral a dignified tribute to a life well lived. We offer a wide range of options and whether you're planning a quiet goodbye or a celebration of their life, we'll give you the choices you need to ensure their ceremony reflects their personality and is sympathetic to your relationship.
Bay Tree was established with the aim of offering friends and family the opportunity to take control of the funeral planning process by offering them a wide range of genuine choices. We feel that rather than being a process which has to be endured, with the right support, planning a funeral can prove to be a positive, inclusive experience.
Understanding the LGBT funeral options
Everybody is unique and we all have different beliefs and ways of life. With this in mind we work hard to provide friends and family with as many options as possible, from the timing and location of the funeral ceremony, through to natural funerals, traditional funerals and alternative transport.
Contrary to popular belief there are no rules and regulations on how to plan a funeral. Making personal choices is a lovely way to add a unique touch funeral and can help to create a ceremony which is a true reflection of the person who has died. From your choice of flowers and transport, through to the location and words said at the graveside, we'll talk you through all the options available.
We work with families and friends to arrange both non-religious and religious LGBT funerals. As part of the process of planning your loved one's funeral, we will ask you whether you would like to use a professional celebrant such as a church minister, humanist officiant or civil celebrant. However, you might prefer to conduct the ceremony yourself and we will offer you guidance on this. It's important to stress that if you would like something different then that is OK; we understand that sharing special memories of a loved one is a very personal experience and we'll support you throughout.
We offer lesbian, gay, bisexual and transgender funerals:
With our support you're assured of our commitment to helping you through this difficult time. It doesn't matter what time of day, or what day of the week you need support, we're here for you. No matter how you feel at this moment, you have our commitment – you're never alone.
We want you to know that we appreciate your attention to detail.
Samantha is charge of all procedure – from bringing your loved one into our care, to supporting and guiding you on the day.
We're here for our customers whenever they need us, 24 hour a day, 365 days a year. Samantha will walk you through how to plan a funeral, and ensure that you receive the guidance you need.
You may choose to call us now at 0116 2788868.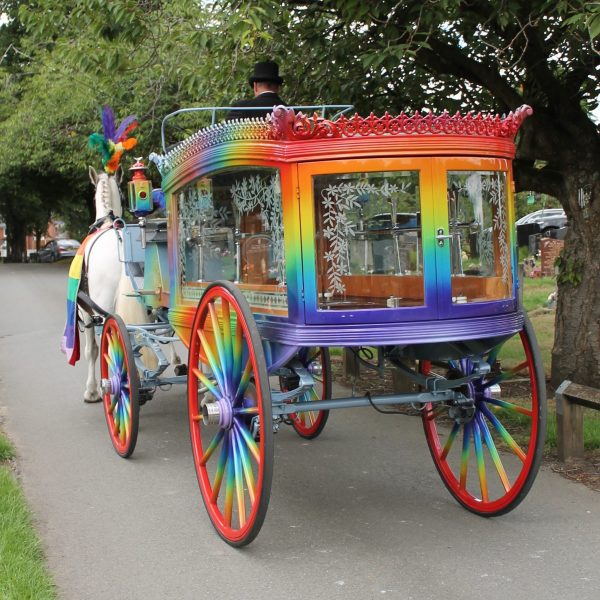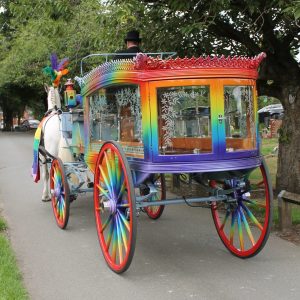 Funeral arrangements handled by our team are very affordable
| | |
| --- | --- |
| Monday | 9:00 am – 5:00 pm |
| Tuesday | 9:00 am – 5:00 pm |
| Wednesday | 9:00 am – 5:00 pm |
| Thursday | 9:00 am – 5:00 pm |
| Friday | 9:00 am – 5:00 pm |
| Saturday | Closed |
| Sunday | Closed |
FOR IMMEDIATE HELP OR ADVICE PLEASE CALL 0116 2788868
when calling this number, you will speak directly to a member of our family who will help you through every stage of the process and answer any questions you may have.