CARRIED OUT BY A LADY FUNERAL DIRECTOR
Make your loved one's last journey one that will be forever remembered and cherished by family and friends with a traditional and dignified horse drawn hearse funeral.
We are delighted to be able to offer a funeral procession being drawn by majestic black friesian horses, hitched to a beautiful horse drawn hearse and driven by one of Britain's leading carriage drivers in full authentic Victorian attire.
Recently acquired a white horse drawn hearse. When purchased the white carriage was in a tired condition and has undergone full restoration to return it to its former glory.
The white horse drawn hearse is now also available to hire which is usually hitched to white horses wearing white drapes and white plumes. We feel these are especially appropriate for a child's or youth's funeral. Also available to hire is a silver horse drawn hearse, please ask for details.
The detail and presentation is of the highest quality and is regarded as the finest 'turnout' in the country.
Our hearse is drawn by show winning beautiful black Friesian Horses. Our horses are handled daily and receive a generous amount of love and attention.
The horses have exquisite temperaments and are acclimatised to heavy traffic which ensures we deliver a professional service to you. On the day of the funeral, both carriage and horse's are washed and harnesses are polished to perfection. We pride ourselves on taking time to ensure that the horses and horse drawn hearse arrive in immaculate condition.
Ourselves and our experienced team of drivers and grooms have provided a competent, reliable and trustworthy service, which re-creates the elegance of a bygone era for many years.
All of our drivers and grooms are trained to the highest standard and are sufficiently experienced in this field.
Our Horse Drawn Hearse
Our traditionally styled Horse Drawn Hearse is constructed from the finest Oak, Ash and Iron, its has the most exquisite finishing seen on a horse drawn hearse in many years.
In providing our Hearse we've spared no expense in acquiring what we believe to be one of Europe finest examples, it is hand crafted with unsurpassed artistic iron and woodwork. The Hearse is also surrounded by authentic etched glass, traditional carriage lanterns and flowers rails. Flowers can also be carried on the roof.
The magnificent Horse Drawn Hearse is the finest to grace any last farewells.
The Horses
The Beautiful show winning Black Friesians also known as "Belgium Blacks" have elegance, noble bearing and peaceful nature. They are trained to stand quietly and are extremely reliable in traffic; they have the ideal temperament for the occasion.
The horses are turned out to a faultless standard in English leather harness with brass fittings and traditional collars. They wear black or white ostrich feather plumes and can be turned out with or without drapes.
The detail and presentation is of the highest quality and is regarded as finest 'turnout' in the country.
A team of two or four black horses or a pair of white horse are available by arrangement.
Although the horses are very fit and are regularly checked by our vet to ensure they are healthy, in the interests of their welfare, we would not expect a normal funeral cortege to exceed a distance of approximately 8 miles with a duration of up to 2.5 hours.
Available to Hire
Quotations are available upon request and all prices are very reasonable.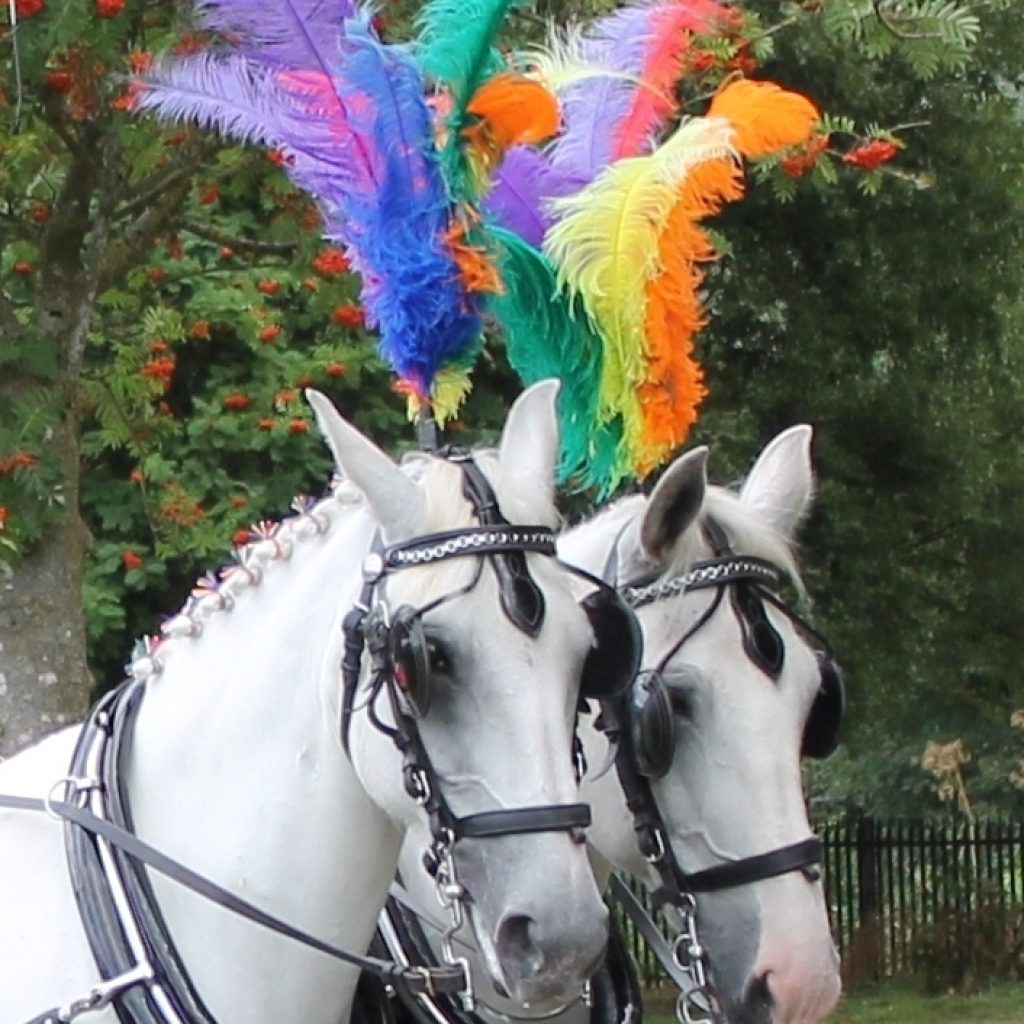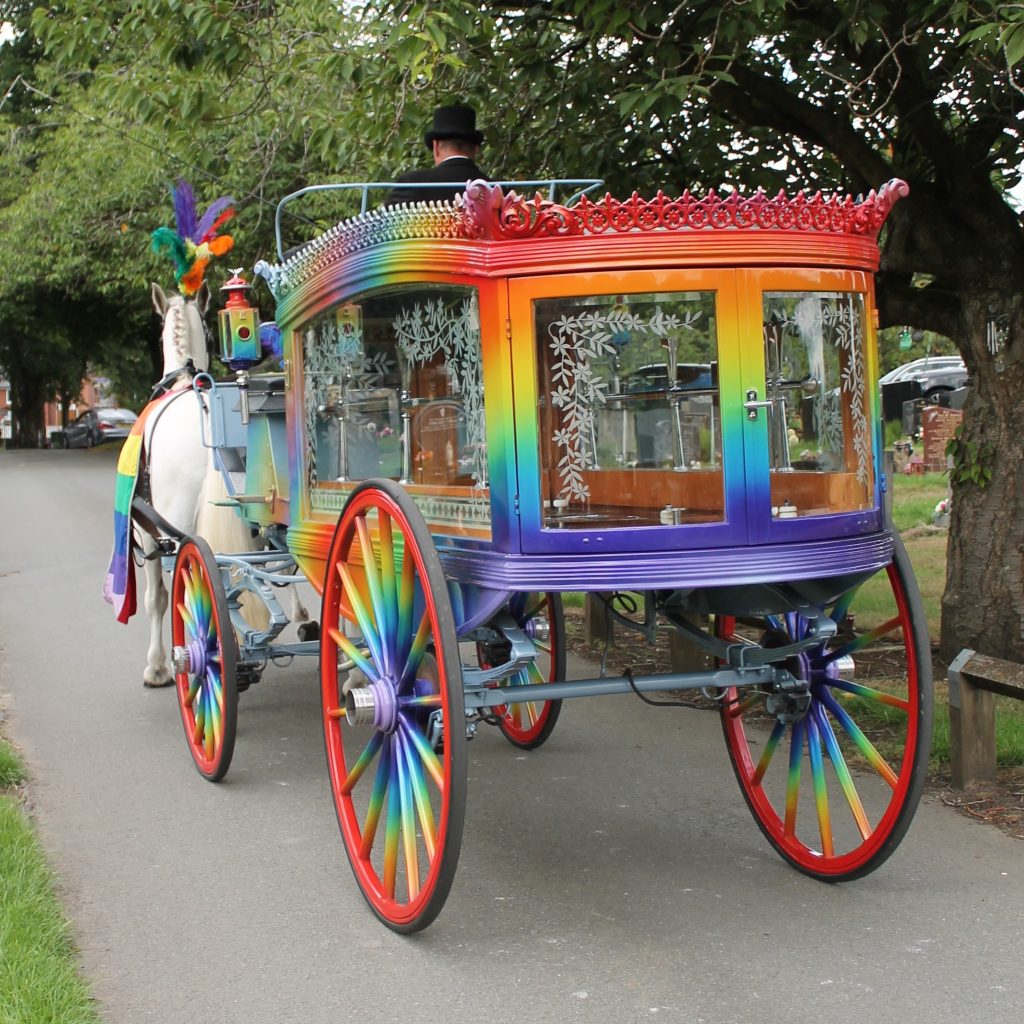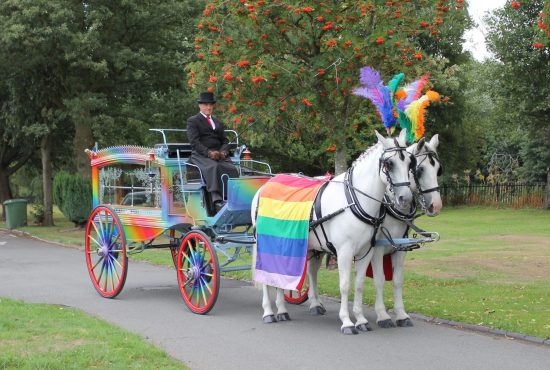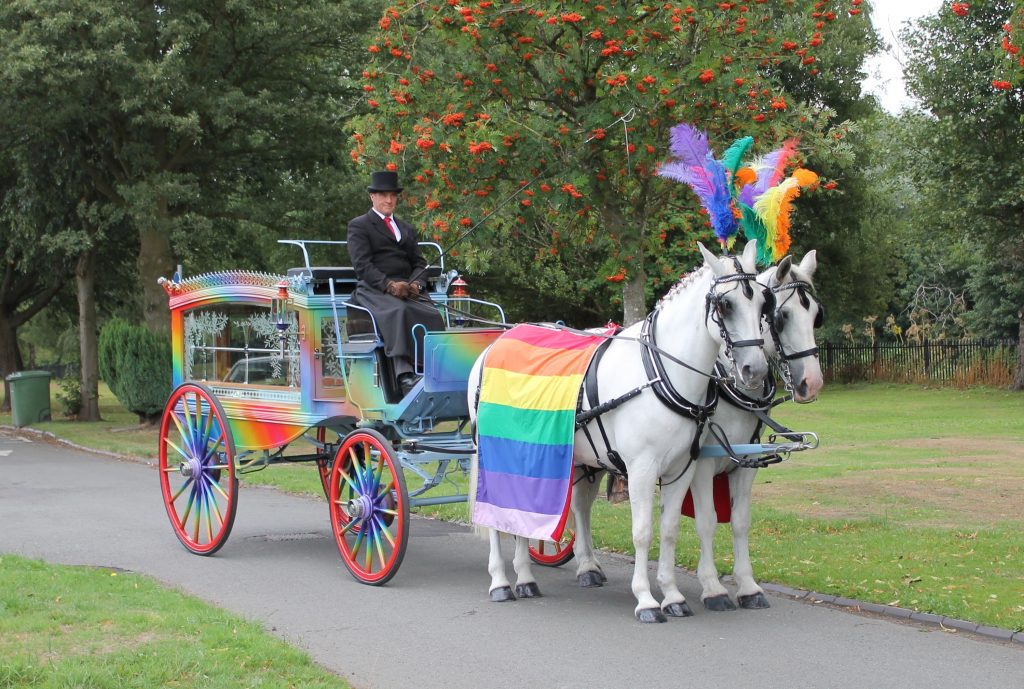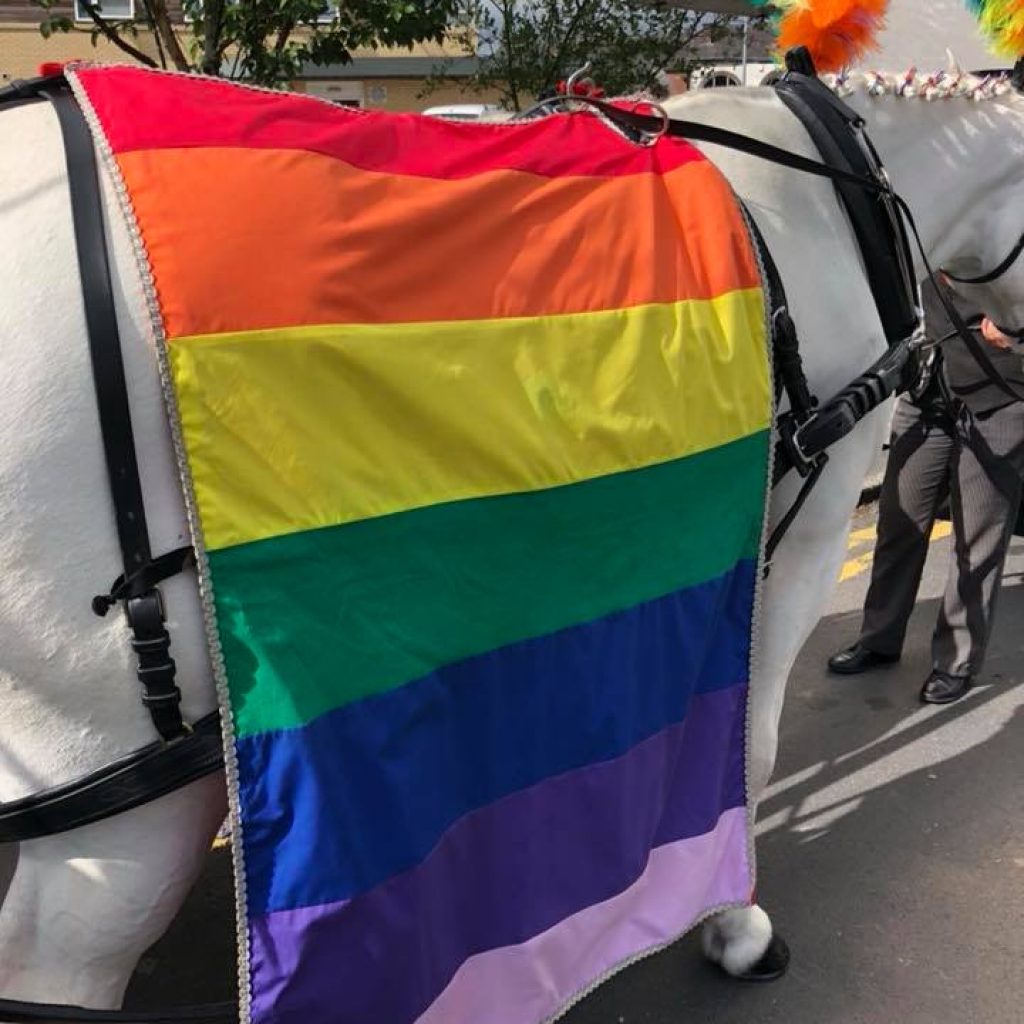 Funeral arrangements handled by our team are very affordable
| | |
| --- | --- |
| Monday | 9:00 am – 5:00 pm |
| Tuesday | 9:00 am – 5:00 pm |
| Wednesday | 9:00 am – 5:00 pm |
| Thursday | 9:00 am – 5:00 pm |
| Friday | 9:00 am – 5:00 pm |
| Saturday | Closed |
| Sunday | Closed |
HORSE DRAWN HEARSE HIRE SERVICE
FOR IMMEDIATE HELP OR ADVICE PLEASE CALL 0116 2788868
when calling this number, you will speak directly to a member of our family who will help you through every stage of the process and answer any questions you may have.