Coronavirus (COVID-19) and Funerals
We are currently facing uncertain times as the coronavirus epidemic unfolds across the UK. It's difficult to say how as a nation we will be able to say goodbye to the people we care about, but below is our current and best thinking about how we will need to manage our funeral arrangements over the coming weeks and possibly months.
Firstly – If you are feeling unwell and feel you may pose a risk by attending a funeral, we would advise you to follow the NHS guidelines.
There is currently no ruling with regards to funerals, however, as a responsible business we have been putting in place additional procedures, and been liaising with others like us to manage current plans and consider future requirements. We also are keen to safeguard ourselves and those who might come into contact with us.
What we are doing
As part of our planning, we are considering a range of infection control options in line with the latest advice given by Public Health England. We are also working with partners, such as local crematoria and burial grounds, to ensure we comply with their coronavirus procedures.
It goes without saying that if we find ourselves in a position of increased risk to health, or at risk of furthering the spread of coronavirus then we may need to make some hard and possibly uncomfortable decisions. But please be assured that we remain committed to caring for you and the people who have died as best as we possibly can during these uncertain times.
At this point in time we have decided to do the following:
    In order to keep our premises as clean and clear as possible we will be limiting the number of people who enter them, all funeral arrangements therefore will take place over the telephone, skype or other appropriate video conferencing tools. We will not be able to visit families in their homes or other venues.
    Before we collect the person who has died, we may ask you a series of questions related to coronavirus/COVID-19 and pneumonia to ensure we are best equipped to safely deal with your circumstances. 
    Arrangements for signing paperwork will take place remotely either by post, electronically or by dropping papers through letterboxes. Please be assured we will help you through the correct completion of all paperwork.
    Spending time with the person who has died: we will be restricting such visits in order to protect our staff and the families we are looking after. We will do our best to enable people to sit quietly with the person but can make no promises at this time.
    Our team may be wearing additional personal protective equipment (PPE) even when the risk is deemed to be low.
    We will not be able to bring a person home before a funeral at this period in time.
    To protect everyone in our community, our team has been instructed not to shake hands. We'll still be warm and friendly.
    We will request that we take the coffin into the chapel or venue before all other guests, and no staff member is required to stay in the chapel during the service. We will however remain on-hand outside should we be needed.
    In the case of Coronavirus related deaths, we may have to arrange a prompt funeral to prevent unnecessary storage and handling of the person who has died.
At our premises
In our premises we have added to our already high standards of infection control by:
    Implementing a twice daily clean-down of all reachable surfaces, door handles, light switches etc
    Replacing towels in the public toilet with disposable paper towels
    Implementing a hand sanitising station on entry to the building and requiring all who enter to sanitise or wash their hands immediately.
    Placed disinfectant sprays and hand sanitisers into our vehicles
Other possible considerations
With regards to other details, we need to make you aware of the following possibilities:
    Collection from home or nursing home: while we still await guidance from the government on appropriate procedures and specific details around protective clothing for funeral directors we may not be able to collect people who have died from their own home or nursing home, and it may be that another appointed team needs to be called. Each situation will be treated individually however, so please do call and we will advise of the next best steps at the time you call.
    Venues may cancel at short notice, under these circumstances we will make every effort to replace the ceremony with something meaningful, but it may be necessary to arrange a memorial service or thanksgiving ceremony at a later date. We will be more than happy to help with these arrangements in future if required.
    If the service was due to take place at a venue where live webcasting is available, then this may be a viable option. We will help to ensure this is implemented and in communicating the details to people via our website. 
    Service times at crematoria may be altered to cope with increased demand.
    Limousine/people carrier travel may not be offered in order to protect the health of the driver. Families would therefore need to make their own way to the funeral service, assuming access is being allowed.
    We may need to bring in additional staff to help with increased need. Please be assured we will still be operating to the highest standards of care and ensure that there is always at least one permanent staff member in attendance. 
    We may have to adapt our working practices to adhere to any new rules that are imposed during this period.
As a business we pride ourselves on our ability to remain flexible at difficult times – we will continue to be so during these changing circumstances.
We will update this page as soon as anything changes.
 Thank you for your patience.
.
With our support you're assured of our commitment to helping you through this difficult time. It doesn't matter what time of day, or what day of the week you need support, we're here for you. No matter how you feel at this moment, you have our commitment – you're never alone.
We want you to know that we appreciate your attention to detail.
Samantha is charge of all procedure – from bringing your loved one into our care, to supporting and guiding you on the day.
We're here for our customers whenever they need us, 24 hour a day, 365 days a year. Samantha will walk you through how to plan a funeral, and ensure that you receive the guidance you need.
You may choose to call us now at 0116 2788868.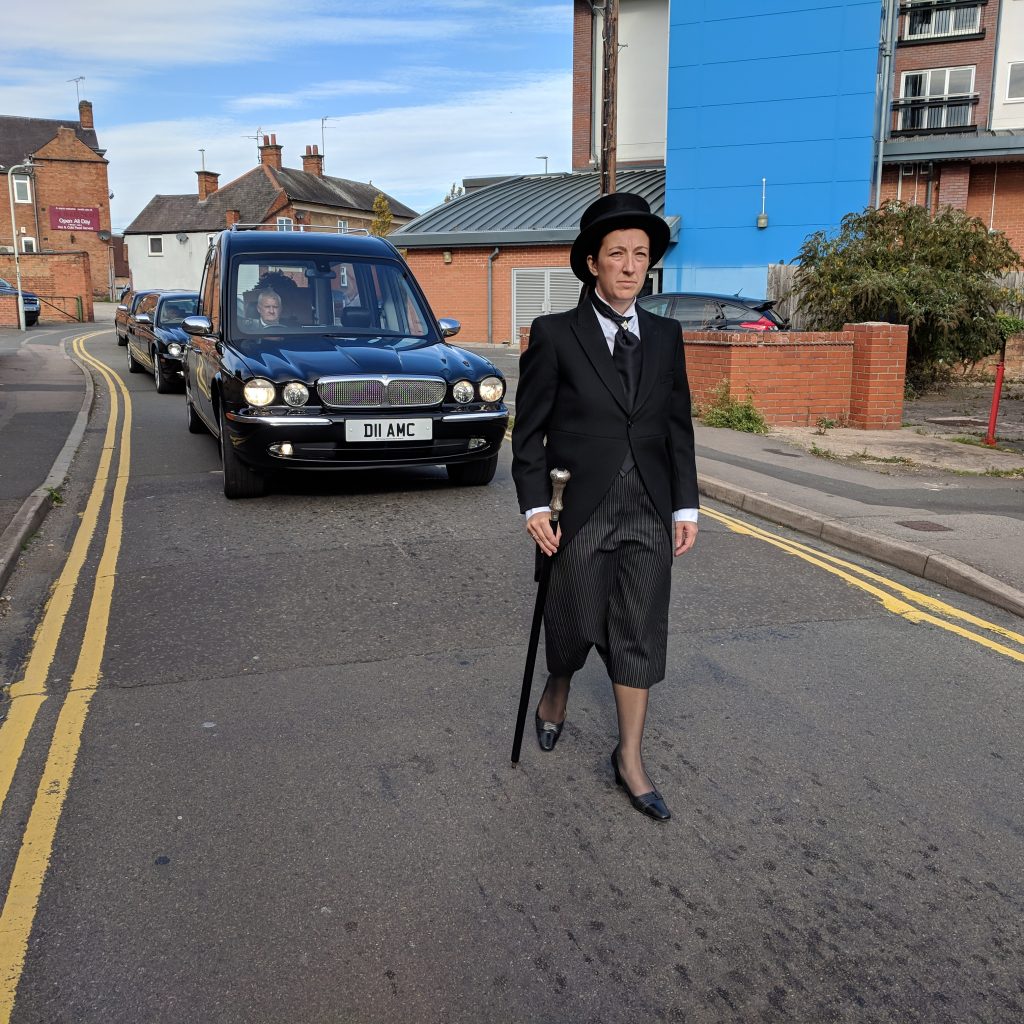 Funeral arrangements handled by our team are very affordable
CARRIED OUT BY A LADY FUNERAL DIRECTOR
| | |
| --- | --- |
| Monday | 9:00 am – 5:00 pm |
| Tuesday | 9:00 am – 5:00 pm |
| Wednesday | 9:00 am – 5:00 pm |
| Thursday | 9:00 am – 5:00 pm |
| Friday | 9:00 am – 5:00 pm |
| Saturday | Closed |
| Sunday | Closed |
FOR IMMEDIATE HELP OR ADVICE PLEASE CALL 0116 2788868
when calling this number, you will speak directly to a member of our family who will help you through every stage of the process and answer any questions you may have.